LOST AND FOUND PRESENTS:
The Luther500 Festival

The Luther500 Festival is a seven-day cultural-immersion experience that brings the Reformation to life as you serve, learn, and celebrate in the places where Martin Luther did the same 500 years ago. This pilgrimage to Germany will help revitalize schools, congregations, and personal faith journies as participants come face to face with the breadth and importance of the Reformation, make new friends, connect with their heritage, and experience first hand how Church history can be a whole lot of fun.
How Will You Celebrate the Reformation Jubilee?

In 2017, you have the choice of three different weeks to accommodate your group's schedule.  All three festival weeks, May, June and October have the same content -- full of insight and discovery, new friends, and plenty of fun.
Travel Links
Your Festival registration covers the entire week-long experience in Wittenberg. Additionally to that you need to arrange your flights to Germany. You may also want additional insurance or add some individual arrangements to your trip. Or rent a car for your time in Germany. And we even have an idea how you can stay online for chats with family and friends. Here are some helpful links:
Flights
To arrange your flights you may contact any flight broker or travel agent. Or just use the airline you always use. But especially if you want to set up air travel for your group you will be happy to get the help of professionals. We recommend our friends at > The Air Travel Group.  When being in touch with them don't forget to mention the "Luther500 Festival" and they'll know where you need to go.

Insurances
The insurance which is included in the Festival registration covers all costs of ambulatory and stationary treatment in Germany. This is all expenses for necessary medication, all rescue and transportation costs to a doctor or hospital, pain-relieving dental treatment, transport back home if hospital stay would be longer than 14 days, transport back home if medical need, costs for assistant person, 24 hr hotline, visa assistance etc. Insurance company is Wurzburger Insurances, the insurance meet the EU law 204/14/EG and is valid in all European countries. For more details > open this pdf.
You may want to have additional insurance to cover costs of unexpected cancellations or problems with your luggage. For that we recommend our friends at > RoamRight. Just click on the logo and book online or get in touch with them.
Car Rental or trains
For additional travels pre or post the Luther500 Festival you may want to rent a car. We recommend > SIXT - mainly because it is the only international car rental company with a service station in Wittenberg. Use it for one-way rentals in or out the Lutherstadt! 
If you travel Europe for 21 days or longer we have a special deal: Lease a brand-new, full insuranced Renault! In Germany it only works in and out Frankfurt and Munich, but > Renault Eurodrive is one of the best kept secrets in the travel industry!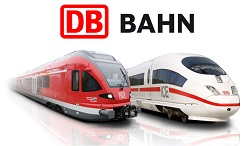 Instead of taking a car you could also take advantage of Germany's great rail system. Trains take you almost everywhere on regular schedules. Go to > bahn.de to check out connections and prices for regular tickets or day-passes.
Stay connected
The Luther500Festival will keep you busy as you see so many exciting things and get to know new friends. But you also may want to stay connected with family and friends at home to share the great experiences you have. Free WIFI will be provided at the festival accommodations and other places we'll visit. But every time you are not in a WIFI, what about this: for just 12 Euro per year (!) you can send unlimited messages from anywhere in the world with your favorite apps, like WhatsApp and Messenger. Check out > ChatSim for more details and your online order.
Shuttles

The festival provides shuttles by motor coaches from Frankfurt FRA and Berlin TXL airports before and after all festivals. Shuttles leave from Frankfurt on Festival-Mondays at 12noon, and from Berlin TXL at 11am and 1pm. Just book your shuttle online at the "add-on" of your Festival in the > Registration.
If you can not reach one of our shuttles because your flight comes in at a different time, here is how you get to Wittenberg:
- From Frankfurt Airport take > the train to "Wittenberg, Lutherstadt."
- From Berlin you'ld rather book your own, private shuttle. Use > shuttle-pool.com for your online reservation.
Start registration:  May 29- June 4, 2017  |  June 19- 25, 2017  |  October 2- 8, 2017